---
Reverse Tree Change House, Fitzroy
From suburbia to inner Fitzroy:
Reverse Tree Change House by Mitsuori Architects
The narrow, single fronted terrace house in Melbourne's Fitzroy presented a unique challenge to Mitsuori Architect as the heritage fabric of the building had been heavily but poorly modified leaving very little intact to restore.

"Our vision was to take the existing spaces and redefine them to create a series of light filled communal spaces and more cosy private areas," explains practice partner Matthew Murfett.
The core of the house is a bright communal living room with a sculpted plywood ceiling, situated above a two-storey void that floods the area with natural light. Salvaged brickwork was utilised for the new sections of the house, while reverse brick veneer provided both an aesthetically pleasing internal feature and a thermally efficient wall construction for the new living space. 
"Recycled timber beams were also integrated into the structure of the building to reflect the client's passion for timber and connection to the timber industry," says Murfett. 
The home's private spaces are cleverly integrated into various sections of the house, utilising all available space to create a feeling of privacy and separation.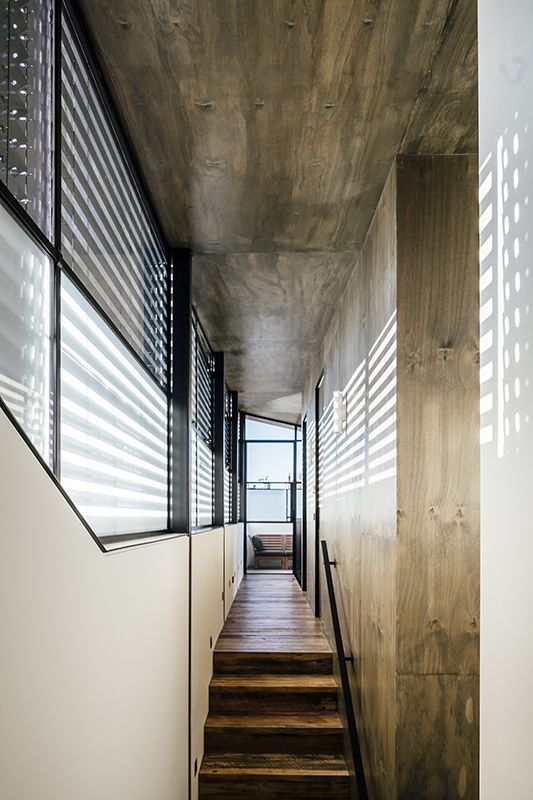 On the upper level, two distinct sleeping quarters are joined by a staircase, while an open passageway connects to a rooftop terrace. 
The lower level incorporates skylights to bring natural light into the interior, resulting in a peaceful atmosphere in the master bathroom and offering a stunning sky view from the bathtub.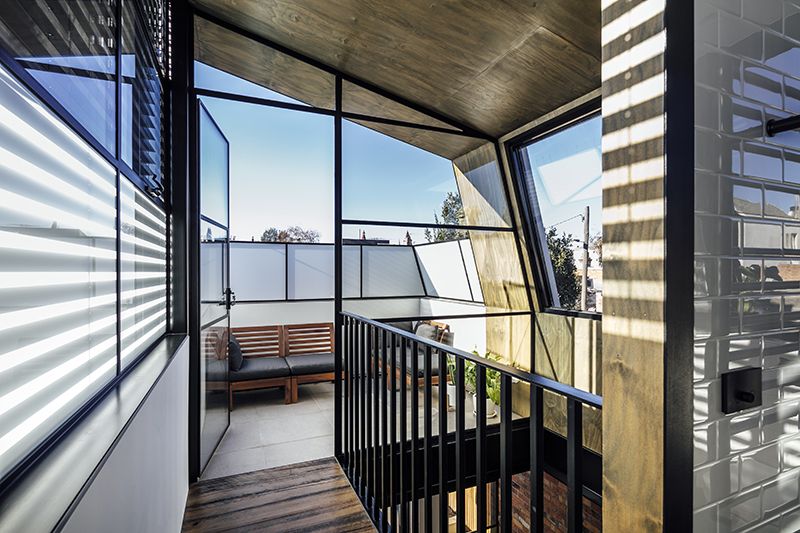 Selecting Sun Shading
External window coverings were vital to this project, says Murfett. "The entire glazed facade faces due north and solar control is important to maintaining the thermal comfort of internal spaces. 
"Our aim was to find an external shading solution that could provide flexible solar control to the building."

Murfett approached Shade Factor and chose the Warema external venetian blind and Warema asymmetric external venetian blind.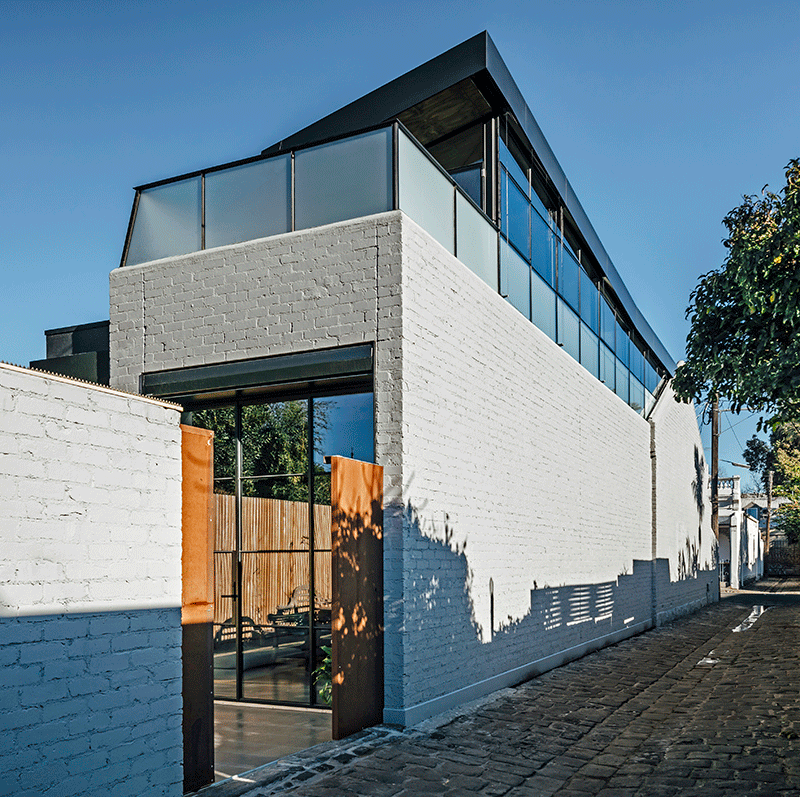 "Shade Factor provided advice and technical support essential to the design and selection of the external shading system for this project," he says. "The Warema External Venetian Blind system was selected for its durability, aesthetic appeal and ability to achieve flexible and effective solar control along the major facade of this building.
"We had worked with Shade Factor in the past and value the company's commitment to providing high quality shading solutions customised to suit specific applications."